Treatments
Facial Aesthetics
Lip Enhancement
Before

After
Before

After
What prompted you to have facial aesthetics?
After having my front teeth corrected I felt like I wanted to enhance my lips. Over the years the volume in my lips had decreased and I thought a little subtle touch-up would enhance my smile, also having small lips my lipstick which I love to wear did not sit right.
Please describe your patient journey here at Identity
You could not ask for a more detailed consultation, the dentist knew I was a little nervous about the procedure so talked me through it beforehand and he made sure that he knew exactly what I wanted to achieve, the whole consultation gave me such confidence and the booking was very easy.
Did you feel comfortable during treatment?
I felt extremely relaxed whilst having my treatment, the dentist talked me through the process as it was being conducted which really helped.
How has the treatment made you feel?
I love my smile again, I can wear lipstick without having to worry that it is not sitting right and it has given me lots more confidence.
Overall I cannot recommend identity enough, they listen to what you want, offer your realistic advice, and are very professional.
N. R.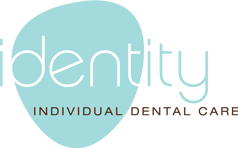 £
Billingham
01642 554299
Identity Individual Dental Care

I wanted to reduce the signs of ageing and slow down the wrinkle process in the most natural way possible.

James has been my dentist for over 10 years and I've always felt very comfortable with whatever treatment I have received.

When I decided to have Facial Aesthetics James was my first choice. Everything is always explained and there was no pressure to go ahead until I was comfortable. I was a little nervous, but I didn't feel rushed and James is very patient.

I'm really happy, I've had lots of compliments telling me how I look well and how natural the treatment looks.

Jen. M.


Anti-Ageing Injectable Treatment
If you want to reduce the lines on your face without having to resort to surgical procedures, the good news is that facial rejuvenation techniques can soften wrinkles for a more youthful appearance. The benefit of having this treatment done by dentists is that they have a thorough knowledge and understanding of the facial anatomy and can perform this delicate work in a precise and safe manner. Our practice uses the botulinum toxin type A for this treatment, an injectable aesthetic solution. Here is how it works:
Once injected into the skin the botulinum toxin relaxes the tiny facial muscles, which cause expression lines, by blocking the nerve impulses in them, leaving the skin looking smoother.
Areas on the face that can be treated include frown lines (vertical lines which form between the eyebrows), eyebrows, crow's feet, forehead lines and lines around the mouth and top lip, known as 'smoker's lines'.
The injection is quick and painless, usually lasting around 5-10 minutes and requiring no antiseptic. Results will usually be seen in a few days, sometimes taking between 4-7 days for the effects to be seen.
As this is not a permanent treatment, the effects will wear off over time. It is therefore possible for the procedure to be repeated every 3 months for effective results.
Life Benefits
Reduced facial lines for more youthful appearance.
Non-surgical and painless procedure.
Dermal Fillers
Dermal filler treatment is a cosmetic procedure that plumps up facial lines and wrinkles to make the skin look more youthful. Fillers usually consist of sterile hyaluronic acid gels made from non-animal sources. As we age, the skin's natural hyaluronic acid is lost, giving rise to the appearance of lines, wrinkles and folds. Fillers are also used for lip enhancement and for shaping facial, hand and neck contours. Here is how dermal filler treatment works:
Local anaesthetic is first administered to the area to prevent any discomfort.
The dermal filler is then injected, which only takes a few minutes.
The effect of the treatment is visible immediately.
Depending on the area treated, skin type and the injection technique, the filler effect can last between 6 and 12 months (usually six months for lips)
Follow-up treatments will help to maintain the plumped up look over time.
Life Benefits
Smoothed out skin surface for a more youthful appearance.
Non-surgical and painless procedure.